Covid 19 Merit Badges
These badges are for you to download or copy, and post on friends' timelines or comment on their postings, whenever they earn one! This list is incomplete because YOU haven't made suggestions! Email me and co-creator Jhayne Faust at with your comments and suggestions for new badges!
Download or copy a badge by right-clicking (PC), or control-clicking (Mac), or by converting to binary and going to code depositories (Linux). Copying it will let you paste it into a comment. Downloading will let you have it forever.
The Badges!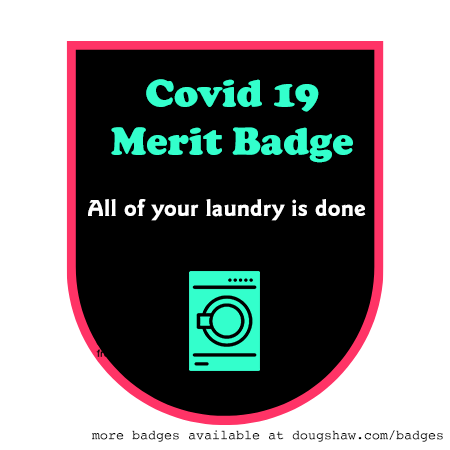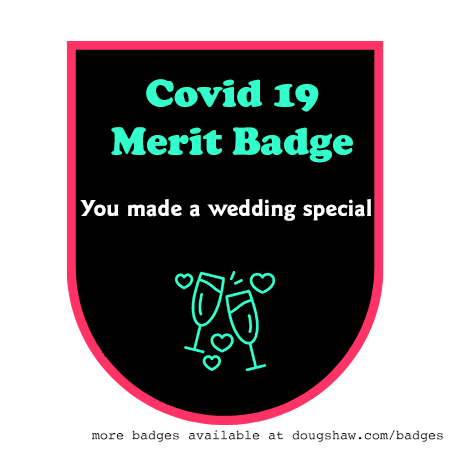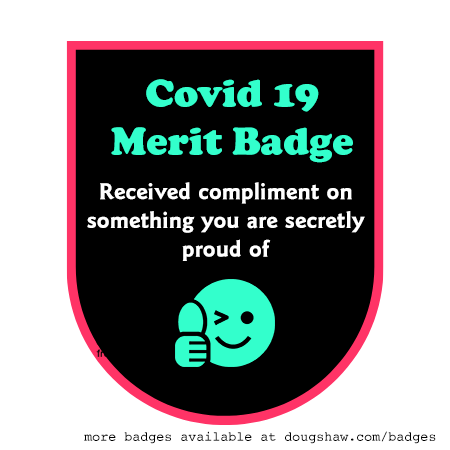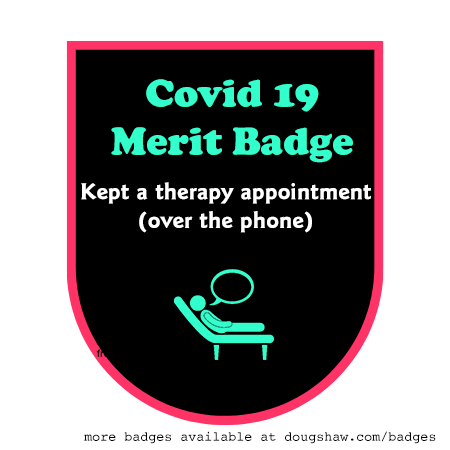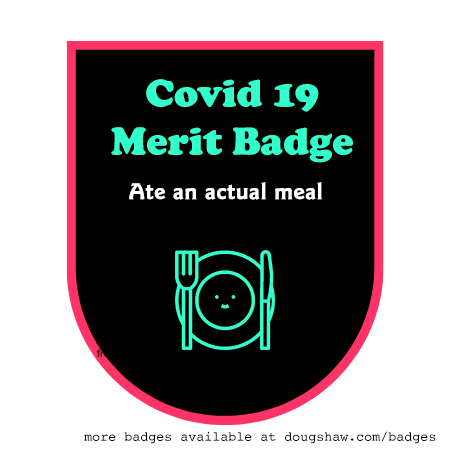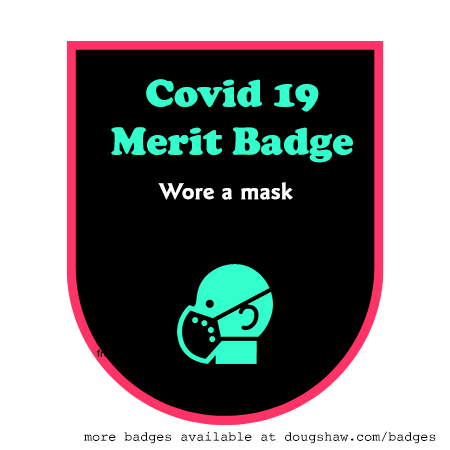 Credits!
Badge text by Doug, Jhayne, Megan Kalafut and Emily Stowe
Checkbox by Shocho from the Noun Project
Laundry by LUTFI GANI AL ACHMAD from the Noun Project
Call by pejyt from the Noun Project
Positive emotions by Olena Panasovska from the Noun Project
Toilet Paper by Ale Estrada from the Noun Project
Wedding by Made by Made from the Noun Project
Elevator Buttons by Ben Davis from the Noun Project
Water by Vectors Market from the Noun Project
Car by Federico Panzano from the Noun Project
Book by FayraLovers from the Noun Project
Psychotherapy by Gan Khoon Lay from the Noun Project
Dinner by Aphicon from the Noun Project
Art by LINECTOR from the Noun Project
Email by Vectors Point from the Noun Project
Artist by Eucalyp from the Noun Project
Outside by Petr Holusa from the Noun Project
Shower by priyanka from the Noun Project
Wet wipes by priyanka from the Noun Project
Homeworks by Made by Made from the Noun Project
Library by Smalllike from the Noun Project
Online class by Rahmat Hidayat from the Noun Project
Bed by Serhii Smirnov from the Noun Project
Small business by I Putu Kharismayadi from the Noun Project
Mask by Luis Prado from the Noun Project
Politics by Becris from the Noun Project