Creative Diversions for Two or More Players – Anytime, Anywhere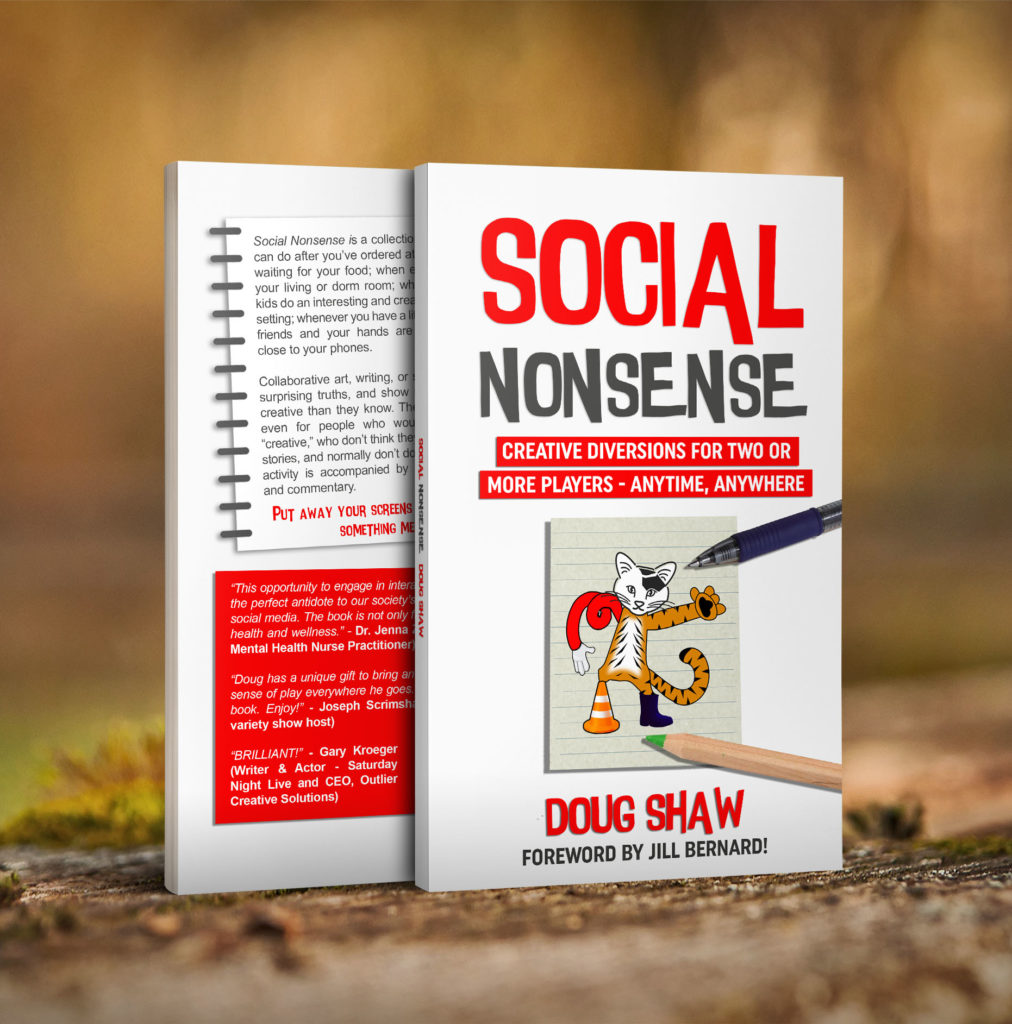 Social Nonsense is a collection of fun writing, drawing, and storytelling activities you can do after you've ordered at a restaurant and are waiting for your food; when everyone is chilling in your living or dorm room; when you want to have kids do an interesting and creative activity in a group setting; or whenever you have a little extra time with your friends and your hands are moving dangerously close to your phones.
Dr. Doug Shaw's book allows people to unplug from their devices and reconnect with friends and family. … The book is not only fun, but also promotes mental health and wellness.

Dr. Jenna Z. Berendzen, Psychiatric Mental Health Nurse Practitioner
These games can unlock surprising truths, and show people they are more creative than they know. They are fun – even for people who would never say they're "creative," who don't think they can write, draw, or tell stories, and normally don't try. Each activity is accompanied by instructions, examples, and commentary.
Put away your screens and enjoy creating something memorable!
Doug has a unique gift to bring an honest, unpretentious, joyful sense of play everywhere he goes. Now, he went and put it in a book. Enjoy!

Joseph Scrimshaw: Comedian Writer and Variety show host
---
Click here to go to the Social Nonsense page, where you can see more, download a free sample, and even buy a copy!
---
A portion of each sale is being donated to The Detroit Creativity Project. It is an amazing organization and you should check them out.